Customer Privacy Policy
What information do we collect?
When ordering or registering on our site, you may be asked to enter your name, e-mail address, mailing address, and phone number. You may, however, visit our site anonymously.
What do we use your information for?
To provide you with the products or services you have requested.
To improve their products or services.
To send you marketing or promotional materials.
To track your use of their website or app.
How do we protect your payment information?
We implement a variety of security measures to maintain the safety of your personal information when you place an order or enter, submit, or access your personal information.
We offer the use of a secure PayPal payment mode server. All supplied sensitive/credit information is transmitted via Secure Socket Layer (SSL) technology and then encrypted into our Payment gateway providers database only to be accessible by those authorized with special access rights to such systems, and are required to keep the information confidential.
After a transaction, your private information (credit cards, social security numbers, financials, etc.) will not be stored on our servers.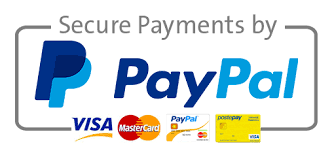 Merchant takes appropriate steps to ensure data privacy and security including through various hardware and software methodologies. However, TheJacketMaker.com cannot guarantee the security of any information that is disclosed online.
Online Privacy Policy Only
This online privacy policy applies only to information collected through our website and not to information collected offline.
Changes to our Privacy Policy
The Website Policies and Terms & Conditions may be changed or updated occasionally to meet the requirements and standards. Therefore the Customers are encouraged to frequently visit these sections in order to be updated about the changes on the website. Modifications will be effective on the day they are posted.
Disclaimer
The merchant is not responsible for the privacy policies of websites to which it links. If you provide any information to such third parties different rules regarding the collection and use of your personal information may apply. You should contact these entities directly if you have any questions about their use of the information that they collect.
Contacting Us
If there are any questions regarding this privacy policy you can easily contact us by sending your queries to slimleatherjackets@gmail.com or sales@slimleatherjackets.com and we shall respond to your queries as soon as possible.